(708) 388-0888

Mon - Fri: 8am - 5pm

Sat: 8am - 1pm

Our full-service repair center along with our certified technicians allow us to maintain or repair your power equipment in an efficient manner. 

From the simplest of fixes to regular maintenance to more complex repairs, our technicians have it covered for you!

Pick-Up & Delivery

available for an additional charge within the delivery radius, please call for details!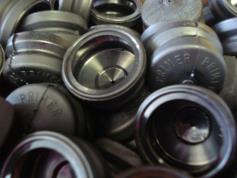 Are you looking to dispose of your old gas or gas-oil mix?

Bring it in to us and we will dispose of it for you!

Please be responsible - don't dump it down your drain!

Warranties

We honor factory warranties for

the following brands:

BRIGGS & STRATTON engines

ECHO power products

GENERAC power products

TORO lawnmowers & snow throwers

WRIGHT commercial equipment

This deposit can be left in the form of cash, check, Visa, Mastercard, or Discover (includes debit cards).

This deposit is non-refundable and will be applied

towards the final cost of the service or repair. 

Copyright 2016

Alsip Lawnmower Repair, Inc.

11550 S. Pulaski Road   Alsip, IL 60803

(708) 388-0888

alsiplawnmower@gmail.com

In addition to servicing lawnmowers, tractors, snowblowers, & 2-cycle equipment, we also service pressure washers, generators & most small engines.

PLEASE NOTE:

We require a $40 deposit

($80 deposit for tractors, riders,

and two-stage snowblowers)

on each piece of equipment

at the time it is brought in to our store for service. 

We offer the following services to our customers:

•

Regular maintenance
(maintenance checks & tune-ups)
•

Diagnostics
(unit not starting, not staying running, etc.)
•

Flat tires
(installation of a tube to seat the tire onto the rim)
•

Carburetor rebuilds
(as long as a carb kit is available)
•

Fuel system flushes
(cleans out the fuel system)
•

Blade sharpening
(lawnmower & hedge trimmer blades)
•

Warranty repairs
(please see below)
Interested in bringing in your equipment for service?

Our technicians work on equipment in the order it was brought in, which means that there is

no need to make an appointment!